Our Sponsors
PGDay UK wouldn't be possible without support from our generous sponsors. Thank you all very much!
Interested in joining these companies in their support for PGDay UK? See our sponsorship opportunities or sign up directly on the site!
Partner
Nexteam is a network of technology professionals who passionately deliver successful outcomes with a fixed price agile process. Be it helping your team with PostgreSQL or taking your ideas from the drawing board to implementation, we can help you succeed.
---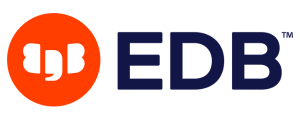 EDB provides enterprise-class software and services that enable businesses and governments to harness the full power of Postgres, the world's fastest growing and most loved open source database.
---

DBtune is the leading AI-powered database parameter tuning solution, helping businesses optimise database performance & reduce infrastructure costs. Unlike traditional methods, DBtune uses machine learning to adapt dynamically to tune any database, irrespective of its size, complexity, and workload.
---
Amazon Web Services (AWS) is the world's most comprehensive and broadly adopted cloud, offering over 200 fully featured services from data centers globally.
---
Redgate solutions make life easier for development, operations, and IT leaders by solving the database challenges in delivering software at speed. We help teams balance the demand to deliver software fast with the need to protect and preserve business critical data.
---

Quest creates software solutions that make the benefits of new technology real in an increasingly complex IT landscape. From database and systems management, to Active Directory and Microsoft 365 migration and management, Quest helps customers solve their next IT challenge now.
---
HAVELSAN is one of the leading technology companies of Turkiye, established in 1982 as a corporation affiliated with the Turkish Armed Forces Foundation.
---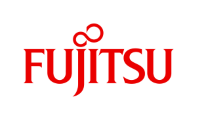 Fujitsu Enterprise Postgres was created for organizations that require a reliable & robust relational database with enhanced performance, additional enterprise-grade features, and support services to provide a flexible and secure open-source database solution they can trust.
https://www.postgresql.fastware.com/
Supporter
---
GITC Pro provides PostgreSQL and Red Hat Enterprise Linux (and derivatives) support in the UK and the EU.
The PGDay UK organisers would like to extend our sincere gratitude to all our sponsors for their support not only of the conference but of the greater PostgreSQL community.
Thank you!